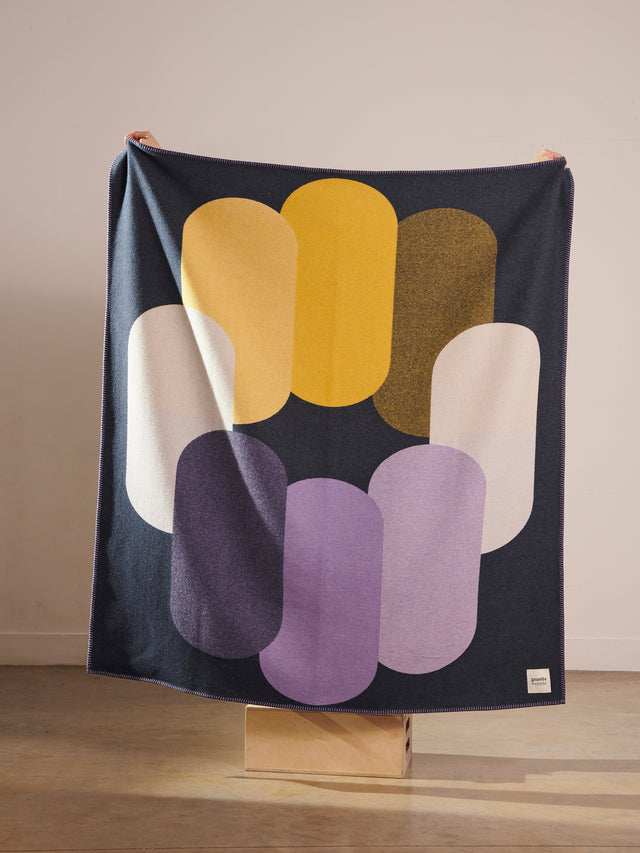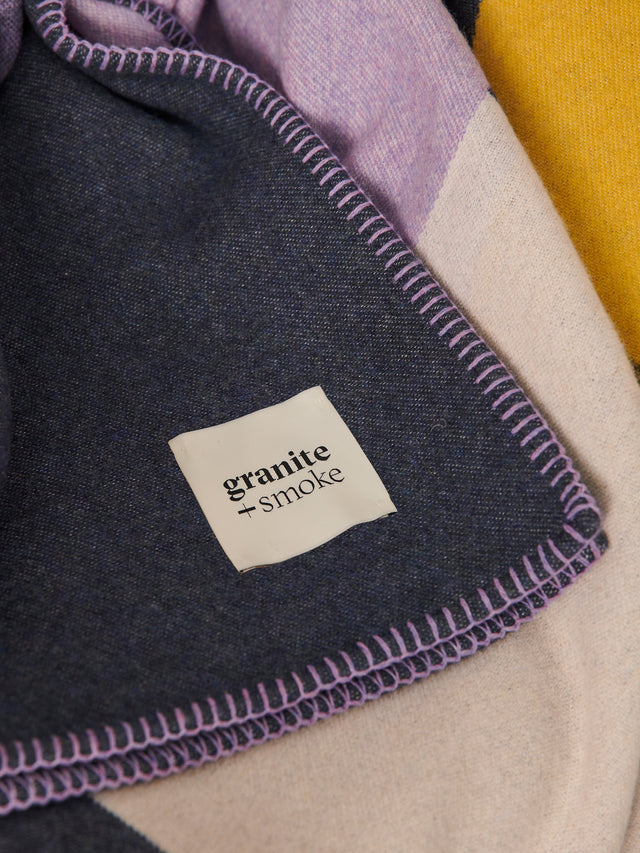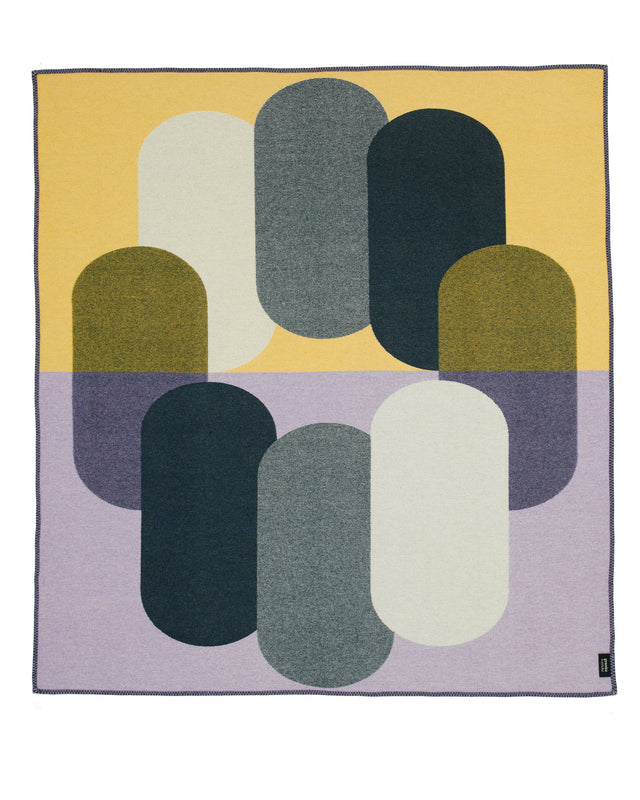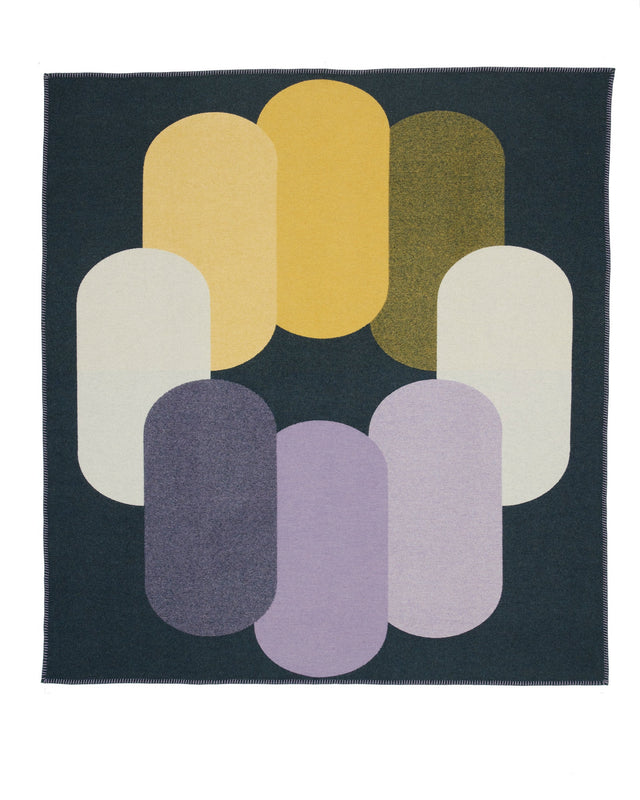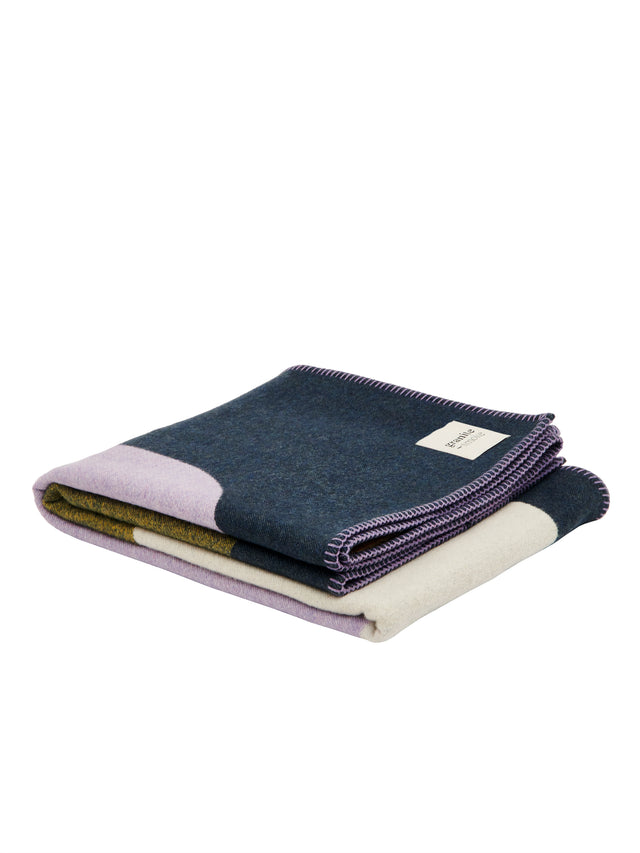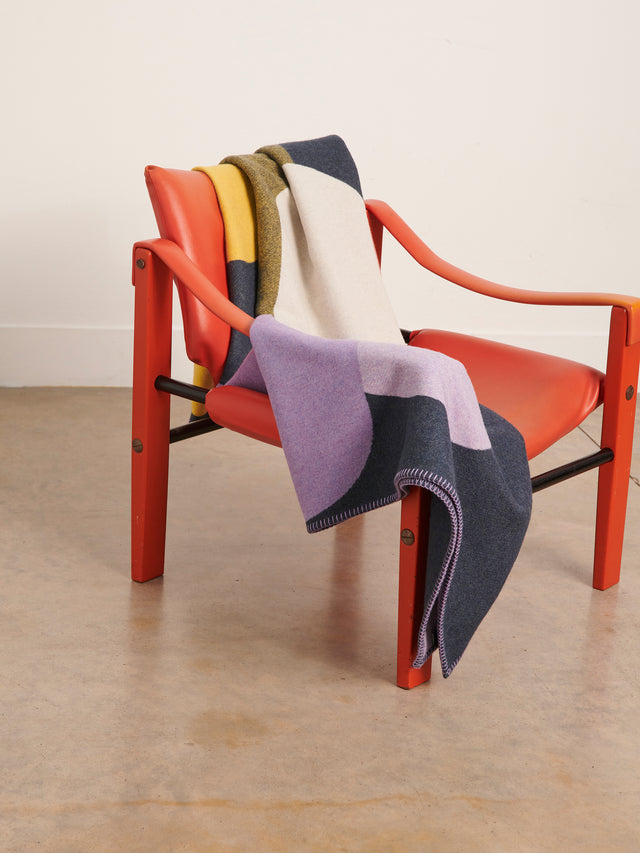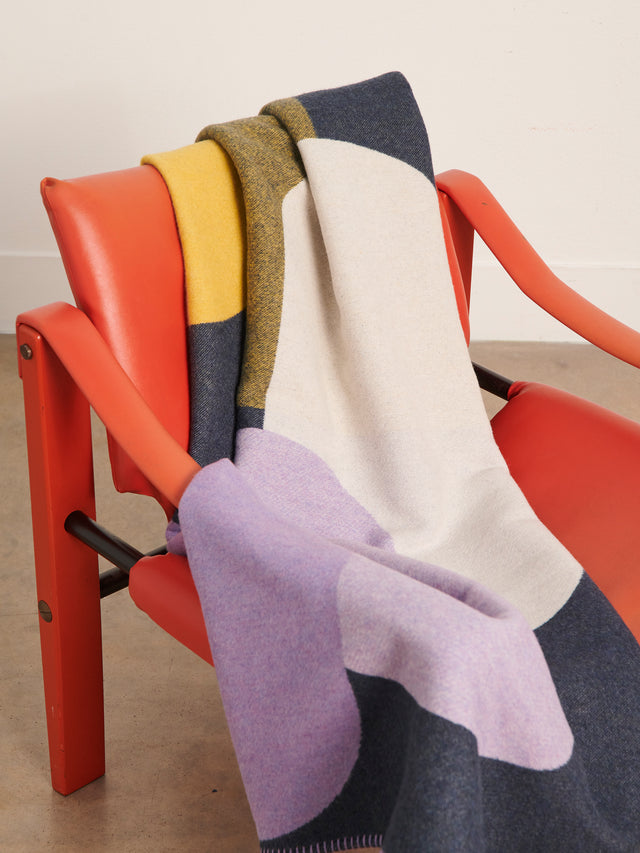 Double sided blanket woven from recycled wool.  
Our recycled wool blankets are made at a historic, 150 year old mill in the North of England. Woven on Jacquard looms and hand finished by specialists, they are high quality, double sided mid weight throws made from 100% recycled post-consumer textile waste; 70% recycled wool + 30% recycled other yarns - used wool garments are sorted by colour, broken down and re-spun into yarns. The bold, graphic patterns are inspired by London's architectural landscape and modernist colours.
Dimensions | 170cm x 155cm
Colour | dark teal, yellow, lilac, white
Material | 70% recycled wool + 30% recycled other yarns
Made in England in limited runs
We offer free shipping in the UK. Please contact us directly at info@graniteandsmoke.com for all International shipping enquiries or if item is out of stock for future availability / pre-orders.

Due to the fine nature of the textiles, all our products are recommended as dry clean only. If there are stubborn stains, dab gently with a moist, clean cloth and press out any excess dampness, avoid rubbing as this could ruin fibres. As an addition, you can also press your blanket with a cool iron over some tissue paper.