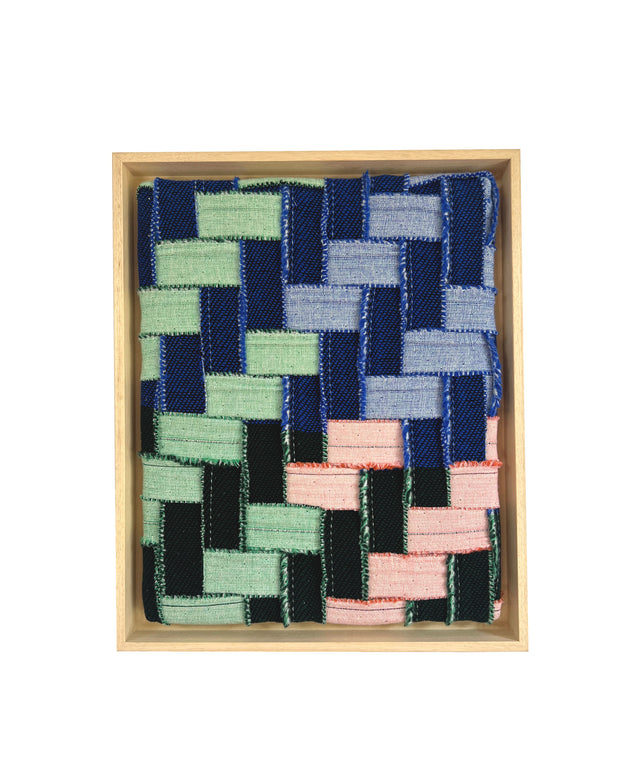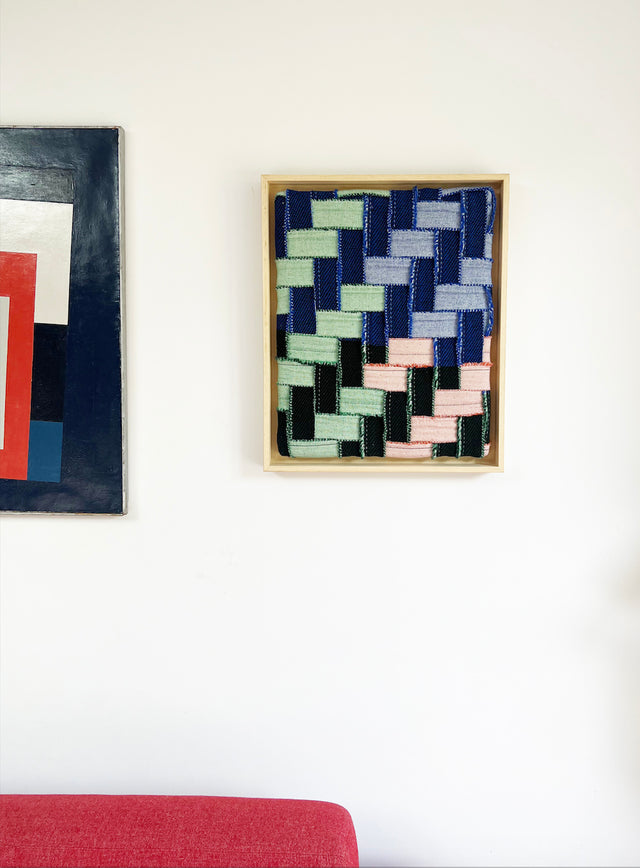 One off handmade textile wall art by Granite + Smoke. Made in London & Scotland from textile factory off cuts, salvage fabrics and textile dead-stock from lambswool & cashmere. 
Dimensions | 46cm W x 55cm L
Colour | Blues, greens, pinks
Material | Mixed recycled fabrics mostly lambswool & cashmere.   Oak box frame.
Made in the UK
Embracing the challenge of working with discarded textile materials, Granite + Smokes new 'WASTED' collection of limited edition cushions and wall art are made from their dead-stock fabrics and factory textile salvage waste, collected after each production run and made by hand in their studios in Scotland and London.

We offer free shipping in the UK. Please contact us directly at info@graniteandsmoke.com for all International shipping enquiries or if item is out of stock for future availability / pre-orders.